I'm linking up with Rose City Reader
for Book Beginnings and Freda's Voice for Page 56.
Check out the links above for the rules and for the posts
of the participants each week.
Pick the closest book on your book stack and join the fun.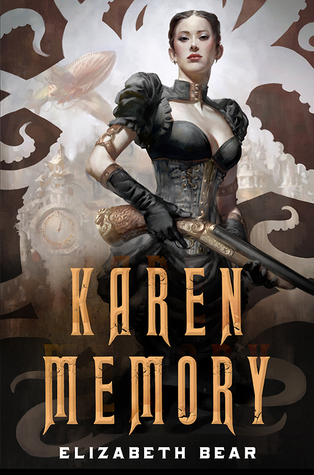 The Beginning:
"You ain't gonna like what I have to tell you, but I'm gonna tell you anyway."
Page 56:
"But he touched it with his bare fingers rather th
an offering me the parchment packet to pick my own one out, and so I knowed it was also a test."
From Karen Memory by Elizabeth Bear. This is fantasy and steampunk. Bear often writes books in series but this

appears

to be a stand-alone. The dialog and word usage fits the time line. I found it to be a

interesting book to read.