Thunderbird (Ancient Shores #2) by Jack McDevitt
Science Fiction
It has been some time since I read Ancient Shores but it was very easy to get back up to speed in Thunderbird.

Now there is a RoundHouse with gates to other worlds.

Some people think it is really great and some want to bomb it into oblivion.

Since the gates are found on the Sioux reservation it belongs to the Sioux.

It is fun to see the worlds that can be reached from the gates and to follow the politics that are such a part of life and the future of the gates. (Hint:

They look a lot like today.)

Look for a fun ending with a hint of things to come.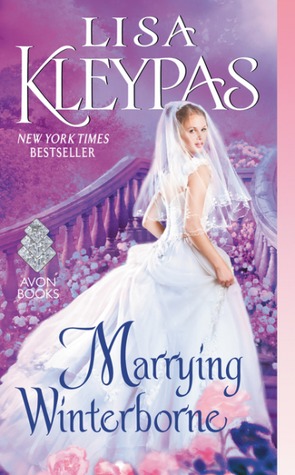 Marrying Winterborne (The Ravenels #2) by Lisa Kleypas
Historical Romance
I love Lisa Kleypas's stories and Marrying Winterborne keeps up her record of entertaining stories full of great characters.

We met

Rhys Winterborn and Lady Helen Ravenel in the first book of the series.

As that book closed Lady Helen left to fix her broken engagement to Rhys.

The story picks up form there.

Both Helen and Rhys are interesting characters who come from very different backgrounds.

As they work to stay together Helen learns a secret that threaten to tear them apart.

That adds great tension to the book.

Rhys and Helen have to work for their HEA..
Death's Bright Day (Lt. Leary/ RCN #11)

by David Drake
Science Fiction
If you are like me and can't get enough of Daniel and Adele you will love the latest addition to the series.

Once again there is tension, danger, interesting back-story and great world building.

The story starts at the party for Daniel and his new bride and ends up with a hook for the next book.

In between these two events Daniel and Adele have to go as private citizens to stop a civil war.

Another fun book in the series.