Into the Whirlwind (Boss #2) by Kat Martin
Contemporary Romance
We last saw Megan and Dirk at the end of Book One in the Boss series.

What had started as a wonderful romance ended when Megan told Dirk he just was not what she needed for her young son.

Now her son has been kidnapped and Megan needs Dirk to rescue him.

Will this be the start of a new romance.

Maybe or maybe not.

Read Into the Whirlwind and find out.

A really good story line with lots of tension.

A perfect second book with a set up for Luke's story in the next book.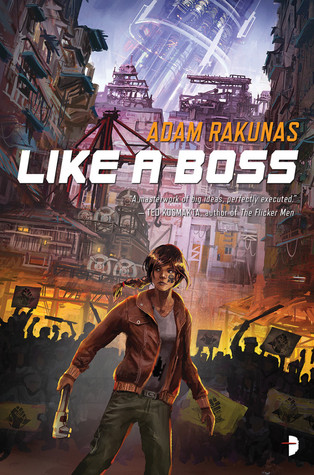 Like a Boss (Windswept Book Two) by Adam Rakunas
Science Fiction
I loved the twists and turns in Windswept, Book One in the series.

Once again Padma Mehta is in trouble.

It all starts with the rum distillery and moves on from there. Like a Boss has some additional back story and world building along with a almost new cast of characters.

There is a lot of trouble in the wind and Padma is the only one who can find the cause and a solution.

Great follow up to Windswept.

There is the same tension, plot surprise and humor that is a hallmark of the series.

Can't wait to see what happens next.
Daughters of the Bride by Susan Mallery
Contemporary Romance
Three daughters, one Mother and one wedding make for a fun story.

Courtney, Sienna and Rachel are the daughters.

Each has their own personality and their own problems.

Mother on the other hand just wants a really nice wedding.

Look for a lot of emotion, tension and romance in a story that is very hard to put down.

This is a stand-alone.