I'm linking up with Rose City Reader
for Book Beginnings and Freda's Voice for Page 56.
Check out the links above for the rules and for the posts
of the participants each week.
Pick the closest book on your book stack and join the fun.
The Beginning: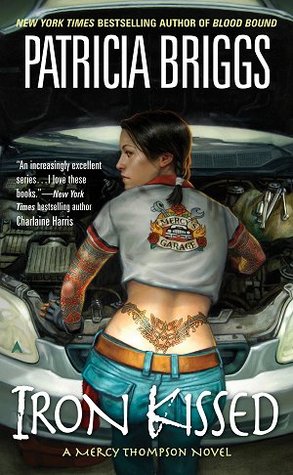 " A Cowboy, a Lawyer and a Mechanic watched Queen of the Damned." I murmured.
Warren-who had once, a long time a

go, been a cowboy-snickered and wiggled his bare feet."
Page 56:
"Who is your very good authority-did they happen to mention who did kill our victim?"
From Iron Kissed by Patricia Briggs. This is book three in the Mercy Thompson series. I started reading the Charles and Anna spin off from this series and then went over and read the current Mercy books. Now I am going back and reading the first five that I missed. Sometimes this does not work well but with this series it is keeping my interest and making me want to go back and re-read the

latest

books.